Celebrity All Inclusive Cruise
by Sue Lobo on Travel Companies - Friday January 18, 2013
If you have been looking for a Celebrity All Inclusive cruise, the 123 promotion they have available through February 18th is as close as you will get!
If you are interested in a Celebrity Europe cruise, you choose from 3 great amenities. If you select the free beverage package and pre-paid gratuities, your cruise is all inclusive. All you would have to pay for is any shopping you do onboard, gambling of course or shore excursions.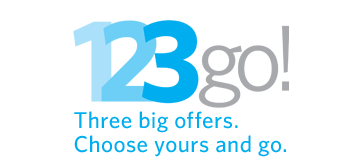 Looking for a good reason to book your dream vacation? Here it is. Introducing our most exciting vacation event ever, where we put you in charge of your offer. Book a Celebrity Cruise in an ocean view cabin or above, and choose one of three incredible options: Free Beverage Packages, Free Gratuities, or an Onboard Credit. With the freedom to choose the offer that best fits your vacation style, you
can customize your cruise to elevate it to the next level.
No matter which offer you choose, enjoy 50% reduced deposits* if booked Jan 16-27, 2013.
Offer 1 — Free Beverage Packages
Pair your meals with the perfect beverage by choosing our Beverage Package Offer–a value of $88* per day. Receive the Classic Beverage Packages for two, including water, soda, coffee, wine, and spirits. It does include beers up to $5 per serving, and spirits, cocktails, frozen drinks and wines by the glass up to $8 per serving.

Offer 2 — Free Gratuities
Relax knowing your tips are covered when you choose our Free Gratuities Offer–a value of up to $30* per day. Receive pre-paid gratuities for two.
Offer 3 — Free Onboard Credit
Choose our Onboard Credit Offer and receive up to $300* to spend almost any way you like: specialty dining, spa treatments, shore excursions and more. Once again, the choice is yours. Receive $100* for 3- to 5-night sailings; $200* for 6- to 9-night sailings; $300* for 10-night or more sailings.

Plus, Reduced Rates for Added Europe Summer Sailings!
If you book a Celebrity Europe Cruise yet to choose TWO of the three offers to enjoy on your cruise. Plus, you'll receive 50% reduced rates* for additional guests (at a savings of up to $500* per person) on all Europe sailings June through August of this year. A family of four can receive a total value of up to $2,500* with their offers added up. So, there's no better time to experience a summer vacation in Europe with family and friends than now.
So what if Europe is not on your agenda for 2013? That's okay, book an ocean view or above cabin on any other destination that Celebrity Cruises sails to, and you can choose 1 of the 3 options above.